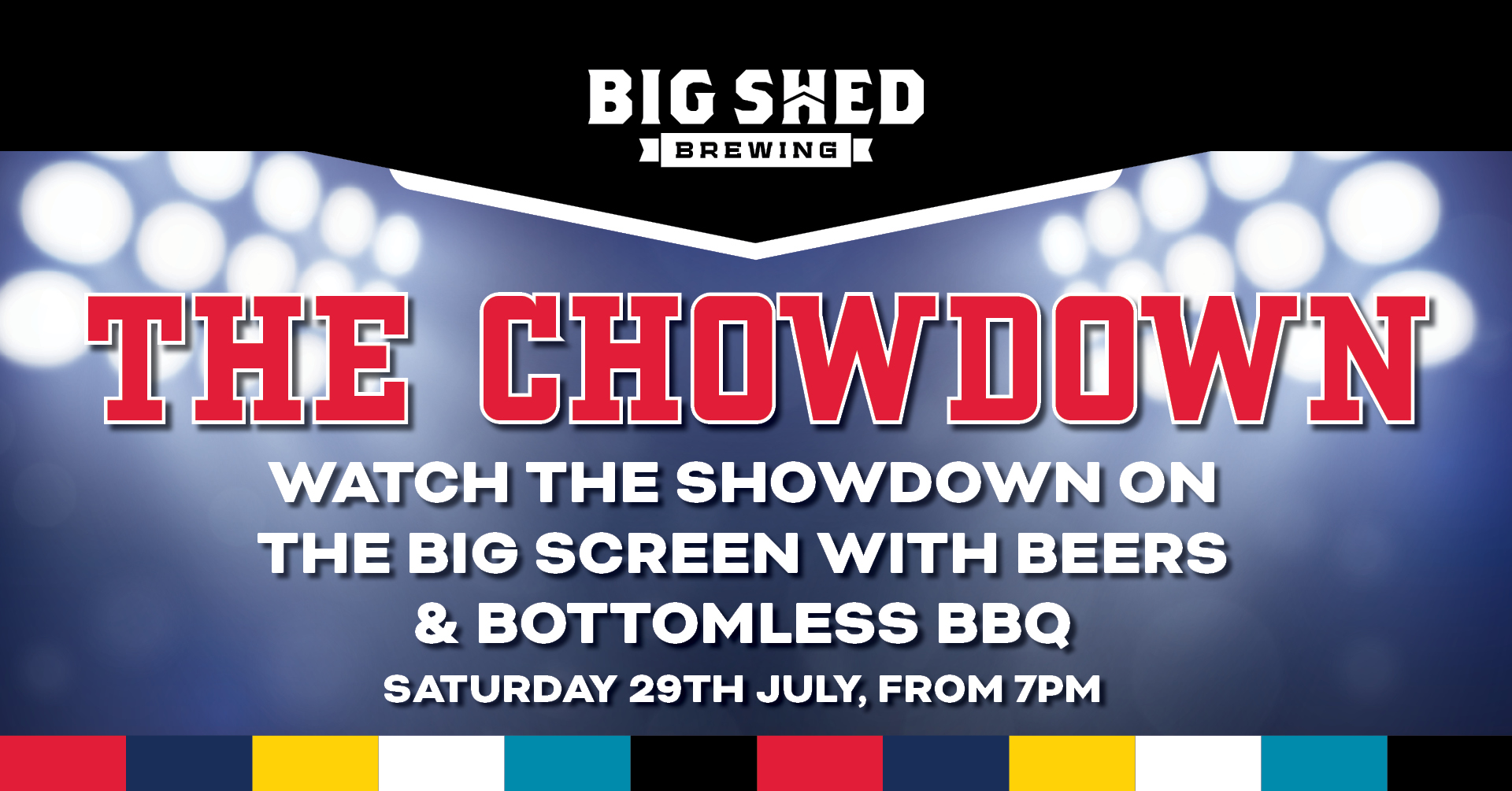 SATURDAY 29th JULY, 7pm
Didn't get tickets to the Showdown this Saturday? We got ya!
Come and watch it with us on the BIG SCREEN in the Beer Garden with FULL VOLUME!
Make a night of it and CHOWDOWN with a Bottomless BBQ & Beers Package – $120 from 7pm!
If you just want to hang out with no package, that's cool! Wear your team colours and get pints for schooner prices!