With zero hospitality or brewing experience, it's a bit of a wonder we've been able to learn so much and find our place in the beer-loving community. At the end of the day, we're still just 2 blokes in a big shed – it just so happens that the sheds keep getting bigger (and so do our grins).
Local brewers, beer-loving fiends, good fun and a great brew. Make yourself at home, after all – our shed is your shed.
It was a long journey to launching our tasting bar and kitchen in 2014, but we've loved every step of the process, and are still just as crazy about making unique brews as we were way back in 2002.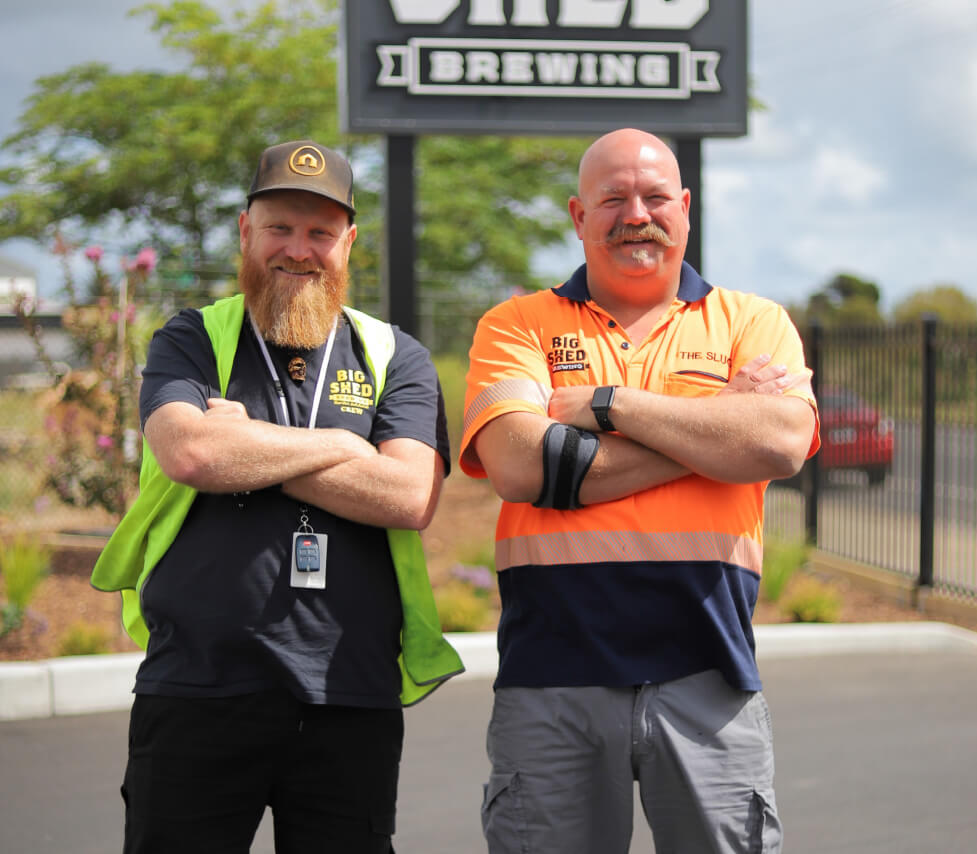 Our founders – Craig and Jason
We haven't always been ruggedly handsome beer-brewing-moguls (once upon a time we were just ruggedly handsome). We've been mates for well over 20 years now, and brewing together for just as long. Big Shed is our second home, and you'll often find us here (on one side of the bar or the other!) drinking and sharing the beers we have loved crafting so much.